Colorado Polycarbonate Panels
Thinking of building a greenhouse? GREENHOUSES DEL SOL, INC. is your local Colorado polycarbonate panels supplier for El Paso County and Teller County.
We also provide greenhouse and sunroom construction services and renovations in the general Pikes Peak region, including Colorado Springs, Woodland Park, Florissant, Divide and neighboring towns.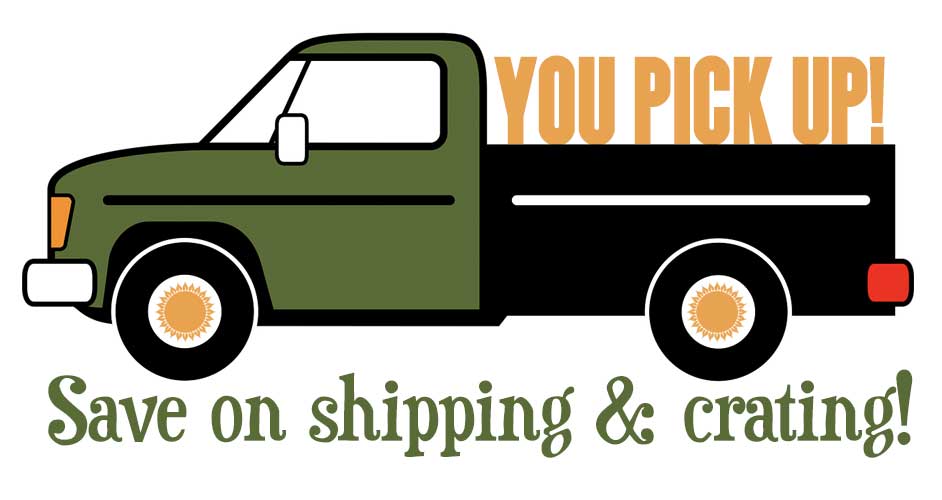 Looking for Colorado Polycarbonate Panels?
Polycarbonate structural panels or sheets are a great replacement for glass and acrylic when you need a transparent or translucent appearance. Let's walk through the many reasons polycarbonate is the best choice for your greenhouse, sunroom, pergola, or deck cover.
Lightweight

Polycarbonate structural panels are versatile, durable, strong, and lightweight, which allows for longer spans and less framing support. Because it is lightweight, you save money on the framing support systems. To compare, 1-square foot of 1-inch thick insulated glass weighs roughly 6.5 pounds. The same size in polycarbonate weights .5 pounds.

Easy to Handle

Since polycarbonate panels are so lightweight, this means they are easy to handle and use. They can be repaired with screws and support rods and can even be welded. You do not need a lot of expensive tools to cut the sheets either – some good scissors or a circular saw does the trick.

Impact Resistance

Polycarbonate co-extruded thermo glazing has a high impact resistance – 200 times greater than glass and 10 times greater than acrylic. Polycarbonate 8mm panel is so strong it can withstand the impact of a 16 lb. weight falling 25 feet onto the panel with no breakage. Maintains impact strength over a temperature range from – 40°F to 250°F.

However, single-ply corrugated polycarbonate is affected by hail, so corrugated polycarbonate is not hail proof. Even twin wall polycarbonate can be affected by hail. A strong hail storm can devastate a standard conventionally framed roof, let alone a thin sheet of polycarbonate. Despite this vulnerability, polycarbonate triple wall and five wall panels are still the best choices for a transparent greenhouse roof.

Saves Energy

The air space flutes and the layers of thermo-poly plastic sheathing between the outer surfaces of the polycarbonate panels create significant thermal insulation properties. The R-factor for 1-square foot of 1-inch thick glass is approximately R 2.1, while the R factor for the same size dimension of polycarbonate is approximately 3.8. The rate of heat loss is the U-value – it is also significantly less than glass.

The inherent properties of polycarbonate also make these panels expand and contract more than most structural panels at about 7x that of glass.

Saves Money

Because polycarbonate is lightweight, it's not only easy to handle but it's cheaper to ship, which saves you money. And don't forget, YOU PICK UP your order yourself, which saves on shipping and crating.
Low Maintenance

Polycarbonate panels are easy to clean with mild dishwater soap and warm water. A pressure washer for rinsing can also be used. Another plus is that polycarbonate does not show dirt and dust build up as much as glass. This is because of the multiple cells and numerous light-diffusing flutes that run throughout the panel sheet itself.

It also hides scratches and other imperfections well, which cannot be said for glass. which requires periodic cleaning to maintain its resilience.

Versatile

You can't be as creative with glass as you can with polycarbonate. For instance, polycarbonate panels/sheets can be cold-formed for arched walkways and other creative features not easily obtained with glass.

Panels must always be bent longitudinally; never across the width of the panel. It is important to avoid over-tensioning of the sheet. The best panels for bending around a curved structure are 4mm and 6mm.

Weather Resistant

Colorado gets a lot of extreme weather, including hail, wind, wildfires and snow. Because of this, polycarbonate is an excellent choice for Colorado greenhouses, pergolas, translucent deck roofs, or walls.

Using 16mm/25mm RDC storm panels protects your glazing panels from hurricane force winds, flying debris, and severe weather, all while allowing in light. These 16mm/25mm RDC storm panels passed the Dade County Hurricane test and resisted Large Missile Impact (9 lb 2" X 4" missile shot out of an air cannon). The missile bounced off the  storm panel, and prevented damage to the panel or the glass behind it. The panels were also exposed to high air pressure, such as simulated 170 mph wind  — and passed the test!

Panels made from polycarbonate are also flame resistant and do not emit toxic gases during a fire, should one occur.

UV Protection

Polycarbonate panels allows the sun in but keeps out harmful ultraviolet rays from damaging your plants. During manufacturing, a layer of UV absorber is co-extruded onto the surface of the polycarbonate sheet, which forms a barrier against UV radiation. This also gives polycarbonate panels exceptional protection against aging and yellowing.

Warranty

Polycarbonate is backed by a 10-year limited warranty on light transmission and breakage caused by hail. Final determination for all claims is at the manufactures discretion and must meet their criteria for full compensation. Claims must be filed within 8-10 days after any damaging storm effect.
Why Build a Greenhouse?
Creating food self-sufficiency has become more popular in recent years as prices for vegetables and other food essentials continue to rise. One way to become more self-efficient is to grow your own food by building a polycarbonate greenhouse.
Polycarbonate panel sheets have become a widespread and popular way to glaze a greenhouse structure. Now the question is, do you want to build it yourself using a greenhouse kit, or would you rather have someone build it for you? GREENHOUSES DEL SOL, INC. can build you any type of greenhouse you need.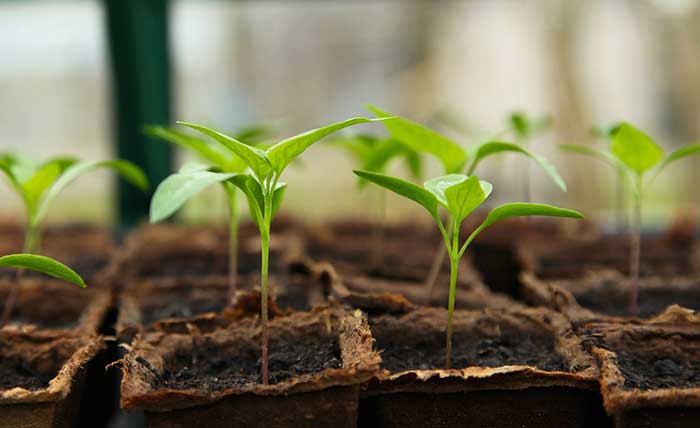 How to Pick a Greenhouse Kit
For the average homeowner, glass has generally been a cost-prohibitive material with which to build a greenhouse. However, with the advent of low-cost aluminum, greenhouse kits, and easy-to-find polycarbonate sheets, greenhouse construction is easier. There are many companies selling greenhouse kits and making the right choice can often be difficult.
Greenhouse structures should be built with the climate in your area in mind. Some greenhouse kits will not hold up in higher altitudes or in unusually frigid areas. Make sure your kit has a snow and wind load rating. Some areas require specific building standards and when applying for a permit you must show a design and stamped engineering that supports local building codes.
If no permit is required, then try to use your best judgment according to your local area. You can find this information by calling your local building department. Then try to match up your building specifications with a manufacturer that offers kits or custom designs that will meet your criteria.
Who is GREENHOUSES DEL SOL, INC?
Since 1992 we've provided polycarbonate and polycarbonate glazing materials, and built many greenhouse and sunroom projects along the way. Our greenhouse building experience has taught us what products are best to use for greenhouses, as well as for other home improvement and glazing and structural applications.
We continue to provide quality services, good prices and installation tips. When it comes to building with glazing materials, we provide an extensive knowledge base on what works best and what provides the best value for your investment. Please call us at 719-270-3000 for questions, availability, project estimates, and more installation tips.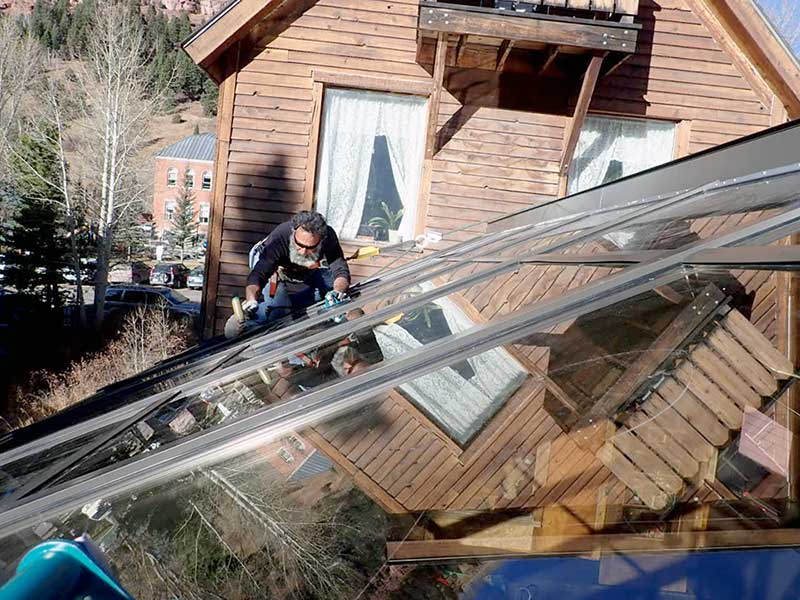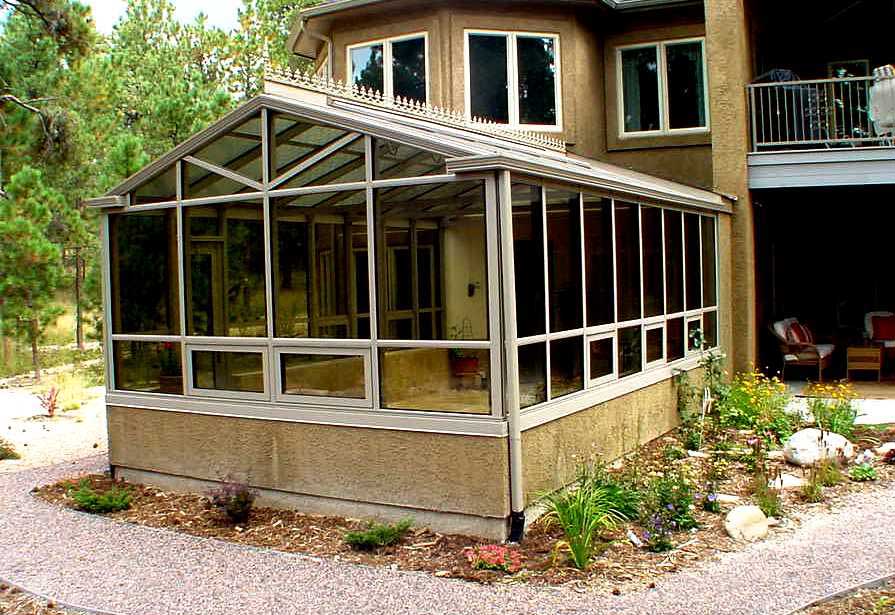 Note: Most sheet sizes, sheet thicknesses as well as attaching polycarbonate H-profiles and U-profiles are generally in stock. Aluminum glazing bars and system profiles are ordered in advance specific to the project at hand. Lead time is 1- 2 weeks.
Build and repair greenhouses, pool enclosures, spa enclosures, and sunrooms.
Provide a full line of polycarbonate panels/sheets and accessories.
Offer a full line of single- and double-insulated flat glass, available in a variety of energy-efficient properties and tints.
Skylight installation and repair.
Insulated and wood frame greenhouses.
Aluminum and steel structure greenhouses.
We build with aluminum glazing bars and glazing systems.
Imagine what you will grow!!
If you've always wanted a greenhouse to grow plants and flowers, let's get started! Let us help you get the polycarbonate you need for your greenhouse or sunroom. We provide quality, great service, installation tips, and help you get the best prices! Best of all, you save money on shipping and crating by picking up your Colorado polycarbonate panels yourself! And if you want a custom greenhouse or sunroom, we can help with that too!